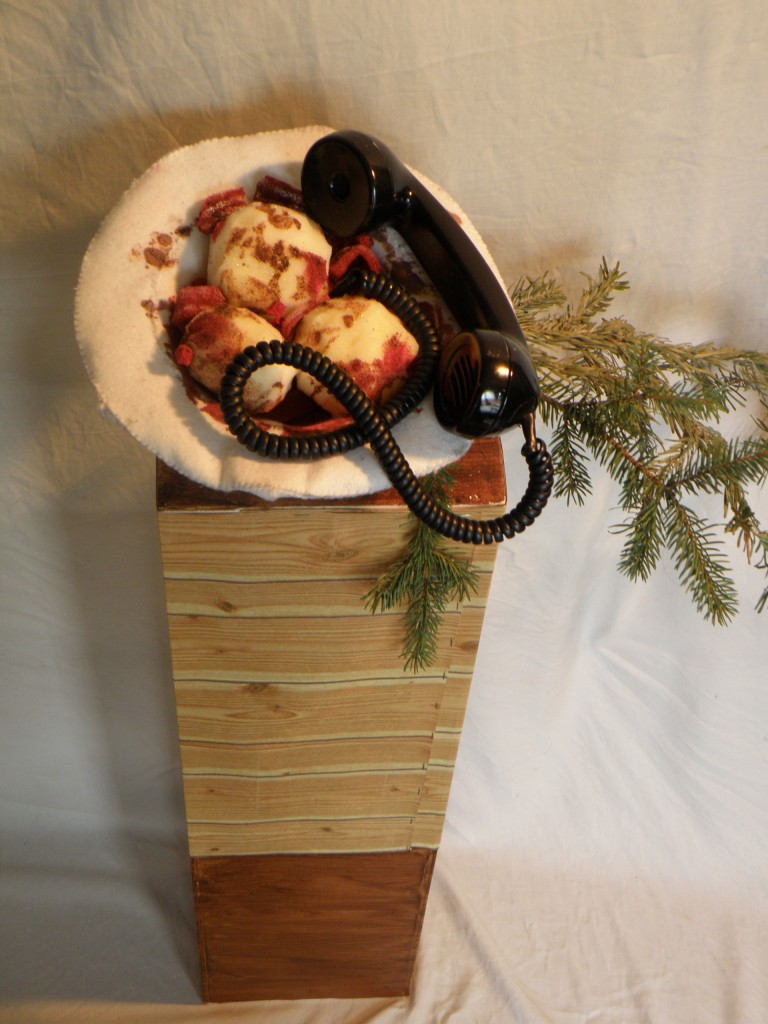 Palt is a traditional heavy course that is mostly eaten in north of Sweden during the long dark winters.
'Palten' is an audio-object, with a 10 min audio track; two old woman from the north chanting about their bitter love lives and snow, while riding scooters.
The cd player is inside the wool plate of the
Palt and the audio track can be listened to
through the telephone handle.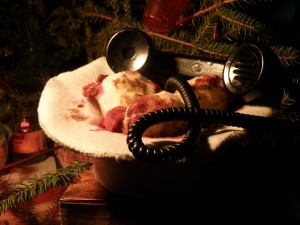 Object, Music: Maria Norefors, Melody Panosian
Location: Mainzerstr. 39, Berlin