Sara Harro & Melody Panosian
Weaving the Webs
Video installation, 8 performance actions

16 – 28.10.2009
@ Phoenix Radio, Kunsthaus Bethanien, Berlin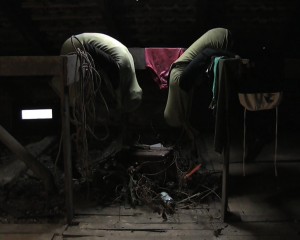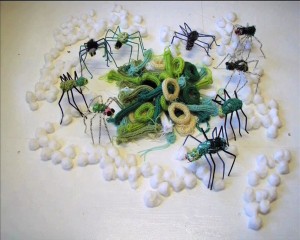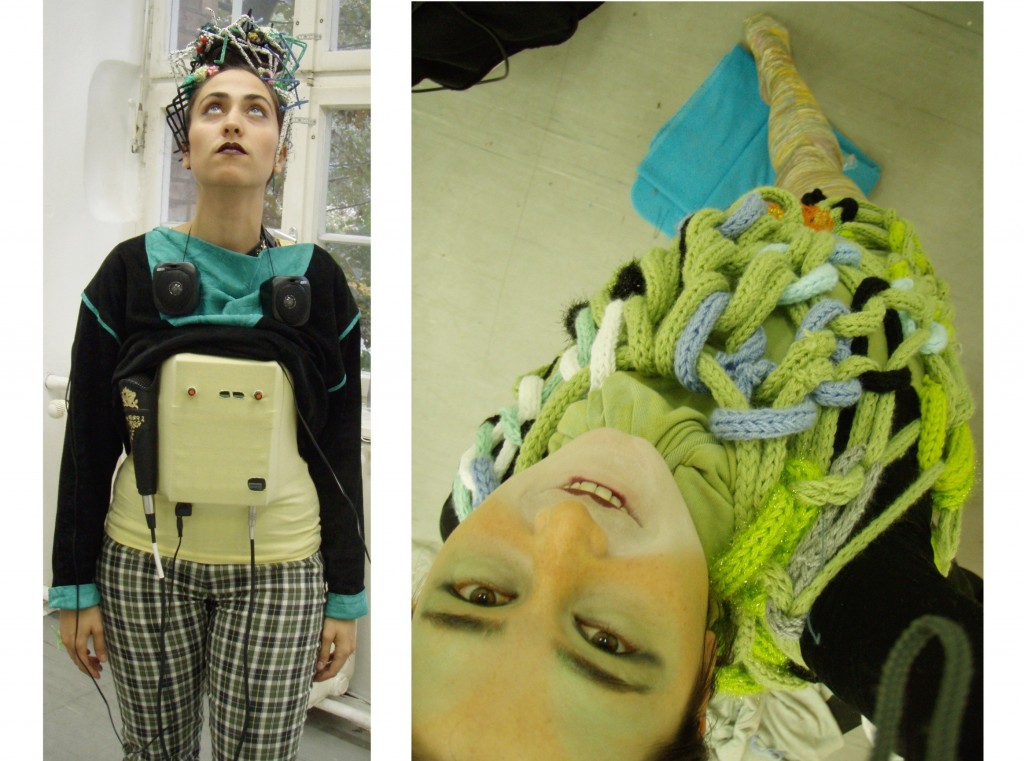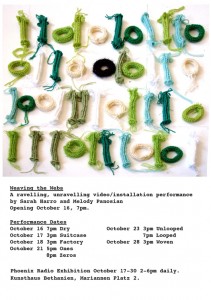 Weaving the Webs is a video installation that includes 8 performance actions.
Each performance action had its own title; Dry, Suitcase, Factory, Ones, Zeros, Unlooped, Looped and Woven and each about 2-7 minutes long.
The installation was transformed after each performance action; The web changed shape and quality, the net was interwoven and the boxes where moved around.
During the 3 week exhibition period mine and Sara Harro's ideas where also interwoven.
We wanted to keep our process similar to the hypertextual chaos that is characteristic to the internets condition.
We dealt with health and community in the drudgery and mediocrity of neo-liberal culture.
We where inspired by cyborg women, innocence in all its forms, computers as artists, people as machines and nature as technology.